Written by Dave Norwoods
Travelin Dave

is currently featued on the Discovery Channel show "Appacolypes Preppers". He shows his skills, that is airing all over the world. Now he is producing the unedited version of the shows takes for they took out 12 scenes of him and now hes putting them back in for a youtube version with more tips on surviving, bartering, and medicinal food and hers to sve your life and revese disease all on locations in California and Montana. Stay tuned.
Written by Dave Norwoods
Dave and
Craig

World Tour 2013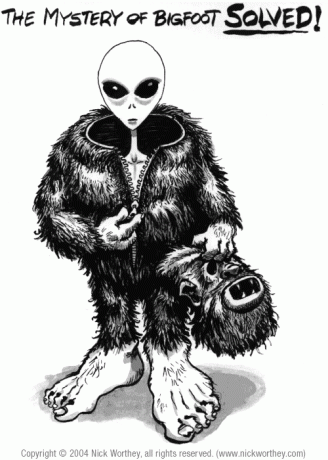 Dave and Craig are getting ready for a tour to 20 countries in search of aliens, sasquatchs and any unusual hidden secrets to share and capture the rare moments to the world. Nothing will stop these globe Trekkers as they risk it all. Dates to be announced soon.
Written by Dave Norwoods
One stormy day, in my backyard~ there is this hippo. This is hard … how to handle her, and in the rain it's a blur. Have to nuture her-- that's the future her, my

little child

from the wild. A gift from God, it's all so odd. Her name is Jessica. Jessica we all love you eternally and you are sweet like honey. You are one of a kind, a gift to mankind. So conscious you're outrageous, vivacious, and so rare. Life wasn't fair…
JessicaHippo.com

Read more...
Written by Dave Norwoods
| | |
| --- | --- |
| | |
| Dave's back from the road to Africa, 14 countries in 3 months leaving april 28th to august 2nd to perform, to film a reality show, take photos and to get enlightened. Come ride the ride with Dave to Ethiopia down the entire east side of Africa ending in South Africa. I hope I survive. | |
Album: Ethiopia

Ethiopia

Date: 10/10/2010

Size: 3 items

Album: Kenya

Kenya

Date: 10/10/2010

Size: 10 items

Views: 1

Album: Mozambique

Mozambique

Date: 10/10/2010

Size: 20 items

Views: 4
My east African tour was planned 1 year in advance to celebrate my 50th birthday and to produce a reality show named Broke Budget Tours or Travelin' Dave and to capture what is happening with the Christians by myself. I was lucky enough to get a friend of mine named Craig Moore who came along to share the experience with me to 13 countries in 3 months and 1 week. We did it but it was rough. I could have never done at least 50% of this tour without the help and support of Craig Moore. We produced 70 hours of footage on how to travel cheap, barter, how to get deals on food and accommodation and stand up comedy. We stayed mostly in hostels as low as $5 to $15 max. We staged fights, robberies, being drugged and much more for fun to add a Hollywood flavor to it and twist. It was wacky and crazy this tour.

Read more...
Written by Dave Norwoods
I left November 15th for a all night flight from Los Angeles to Quito Ecuador finally arriving at 6:00 at night. After 20 minutes going through customs I walked outside to the main street and jumped on a bus for 20 cents and headed to the center named Mariscal. I found a hostel for $8 a night. A full private room with international tourist from all over the world, so I stayed a week in Quito. I visited sites and performed music everywhere. It was safe and so interesting. After a week took a bus north 7 hours to Esmeraldas. $8 dollars and bamm I was there. I transferred on a bus to a beach resort named Atacames and that is where I stayed for 2 days to celebrate my 50th birthday. It was kind of boring and dodgy there so I jumped on another bus for 7 hours through the hills and sites to another city named Quevedo for the night to visit a friend but it was more dodgy there so I left the next day on another bus 6 hours through some beautiful mountains to a beach city named Manta and there I stayed 3 days enjoying the vibes and the ocean. It was clean and interesting. I got a room for $6 a night on the beach.
Read more...